Roadrunner & Artist News
KILLSWITCH ENGAGE, SHINEDOWN AND OPETH CONFIRMED FOR DOWNLOAD FESTIVAL!
RSS Feed
Posted on February 17, 2012
Today has brought a whole load of awesome with the unveiling of SOULFLY's new video for World Scum and now the announcement that
KILLSWITCH ENGAGE
,
SHINEDOWN
and
OPETH
have been confirmed to play
Download Festival
this year. BOOM! Check out the official poster below: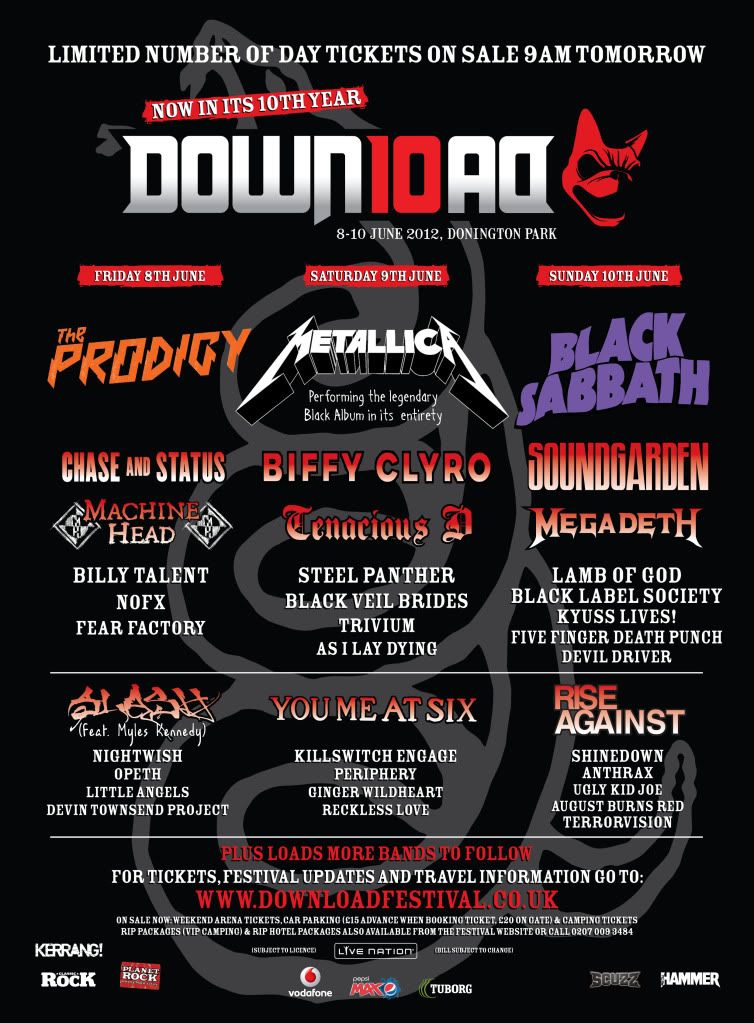 Click here to get your hand on tickerts for Download 2012.
Comments & Sharing