Roadrunner & Artist News
ALTER BRIDGE // CHECK OUT THE CLASSIC ROCK MAGAZINE COVER STARS RIGHT HERE!
RSS Feed
Posted on September 11, 2013
Alter Bridge this month's Classic Rock Magazine cover stars! The new issue is in stores now. You can also pick up a copy right here, they ship internationally too. Alter Bridge's eagerly awaited new album 'Fortress', which features 'Addicted To Pain' is out on September 30th.
Click here to pre-order now on iTunes or Amazon.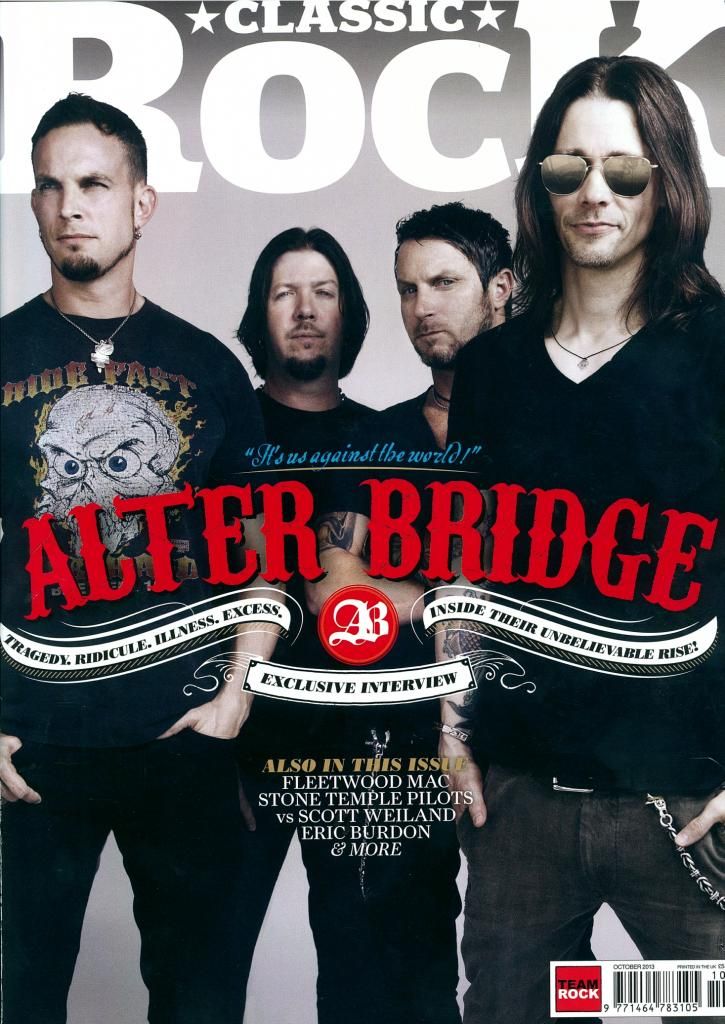 Comments & Sharing