Roadrunner & Artist News
GOJIRA FREE MP3 DOWNLOAD OF BRAND NEW TRACK 'LIQUID FIRE' AVAILABLE ON THE BAND'S FACEBOOK PAGE...
RSS Feed
Posted on June 5, 2012
GOJIRA
are giving away a free track from their upcoming album '
L'Enfant Sauvage
' on their Facebook page.
The track is called 'Liquid Fire' and you can get your hands on it by clicking here to head over to the band's Facebook page
. BOSH!
The new album, '
L'Enfant Sauvage
' features 11 tracks of mind-bending metal and as mentioned, it lands in stores on 25th June. The release will be available as a standard edition and a special edition / collector's package, which includes two extra tracks and a bonus DVD, '
Live at Les Eurockéennes 2009
'. Fans can pre-order at the following link:
www.play.com/rr2012
.
Play.com
are also be offering an exclusive guitar plectrum necklace with pre-orders of the Special Edition. You can see a picture of the plectrum below: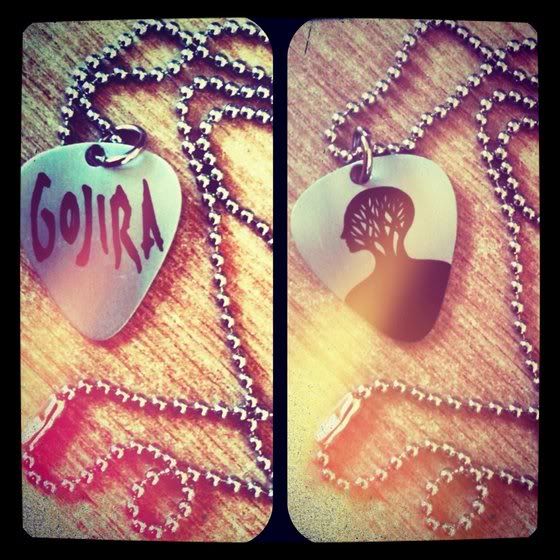 In addition, a special D2C bundle is available now, featuring the Special Edition + Exclusive T-Shirt from
www.stereoboutique.com
.
Comments & Sharing