Roadrunner & Artist News
MASTODON MEET BILL BAILEY AFTER THEIR SOLD OUT SHOW AT BRIXTON...
RSS Feed
Posted on February 12, 2012
MASTODON
performed a stonking gig at Brixton last night and we're sure anyone who was there would agree. In amongst the crowd at the sold out show was a familiar face - some of you even tweeted us to let us know he was there.
Roadrunner UK
was pleased to have
Bill Bailey
at the show and he even got to meet the band afterwards. Check out some pictures of Bill with the band below, including some tweets he posted about night:
'On my way to see Mastodon. The Burl will Be Curled. \m/'
'At Brixton Academy watching Mastodon - epic, intense,widely,brilliant'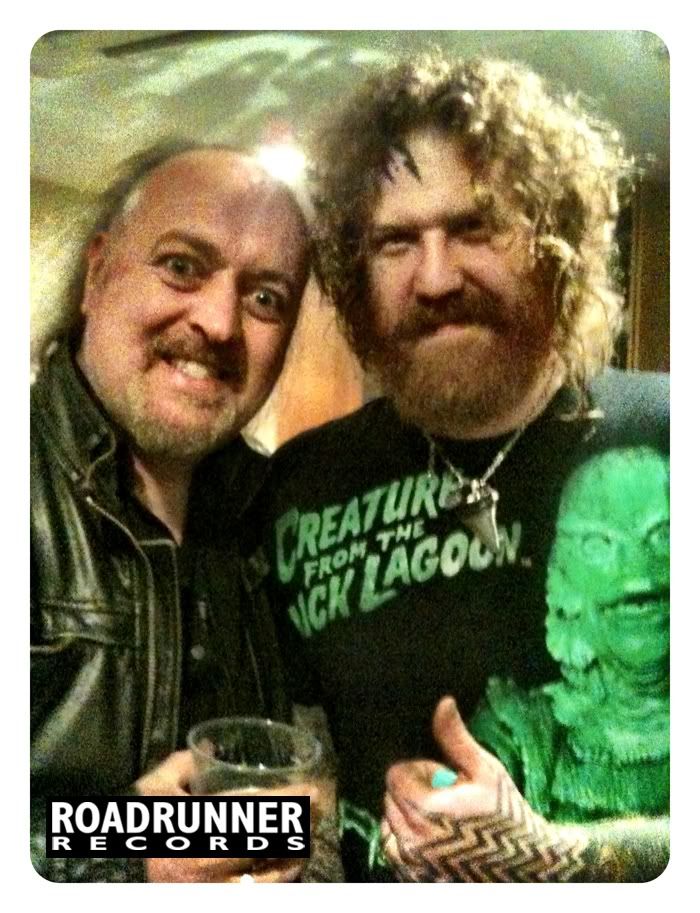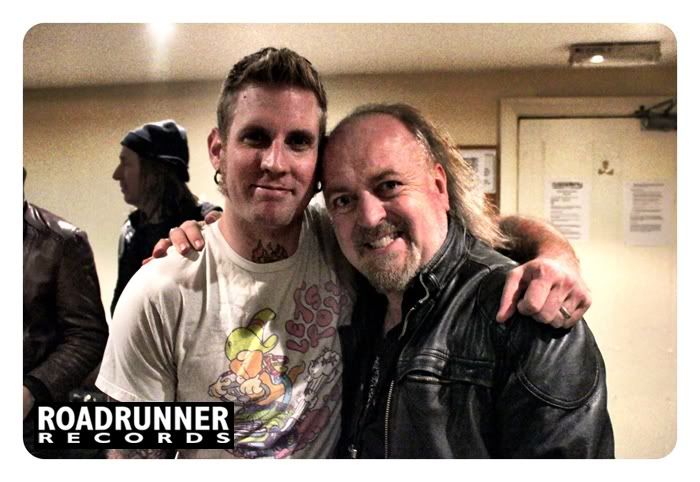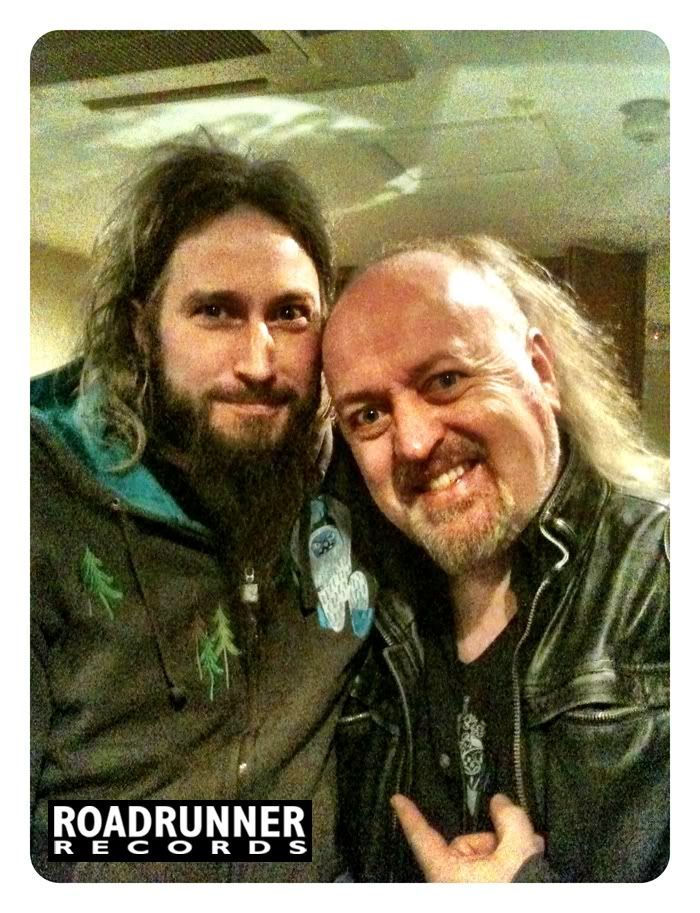 Unfortunately we didn't get a shot of Bill with Bill BUT he did pose with
our very own Rod Runner
and the other Bill can be seen in the background. Close enough, eh?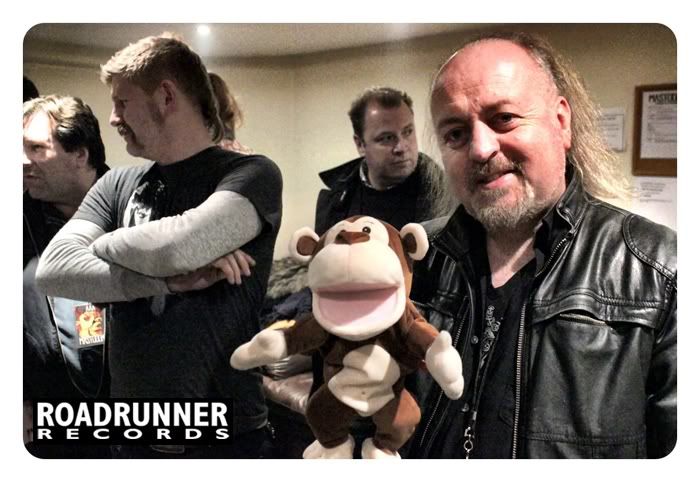 You can find out more about Bill Bailey by clicking this link
.
Point your mouse in this direction to pick up a copy of MASTODON's latest album 'The Hunter'
.
Comments & Sharing