Roadrunner & Artist News
KENNY WAYNE SHEPHERD, MACHINE HEAD AND KOЯN IN THIS MONTH'S TOTAL GUITAR MAGAZINE...
RSS Feed
Posted on February 22, 2012
Issue 225 of
Total Guitar
magazine is now available in the UK (and digitally worldwide via Newsstand and Zinio), featuring
KENNY WAYNE SHEPHERD

 talking about inspirations, Strats and his new album, 'How I Go' – plus: features with
MACHINE HEAD
and
KOЯN
. The mag is jam packed full of awesome stuff, including over 20 pages of gear news, reviews and advice.
Reviewed in this issue:
Gibson Les Paul Classic Plus
 Takamine EF300SE-BW
2012
Gear Preview:
NAMM report
Ibanez Premium RG870QMZ

Gretsch Electromatic CVT III

Head To Head:
Wah-wah pedals

Fender Z.Vex Instant Lo-Fi Junkie

Electro-Harmonix Analogizer
Plus!
Accessories, First Look: Misa Kitara, Praise Of: Floyd Rose vibrato, Ed's Shed: Tweaking your trussrod.


Point your mouse in this direction to buy a digital copy of Total Guitar magazine
.
Click here to find out how to buy a copy of the magazine online
.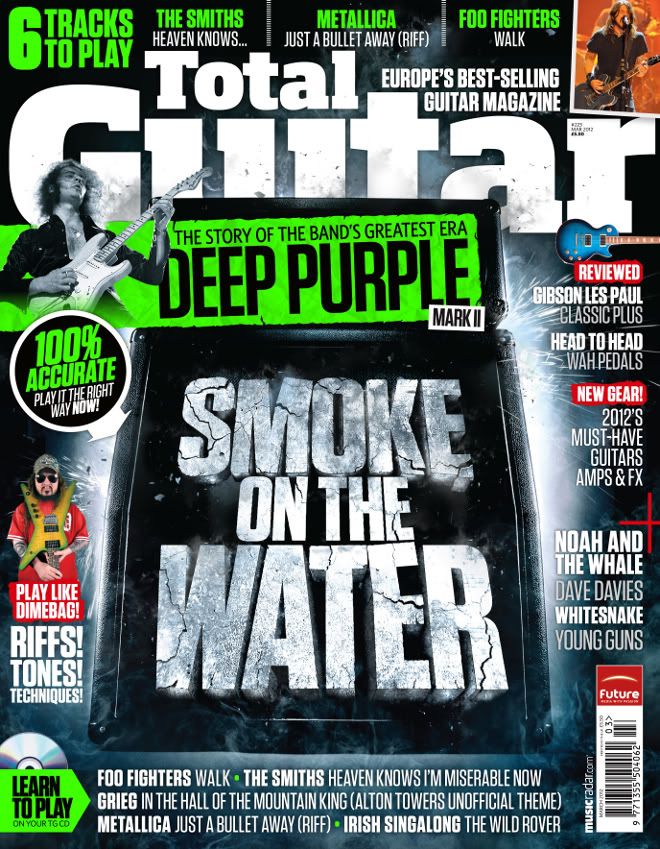 Comments & Sharing