Roadrunner & Artist News
KISS, MASTODON, GOJIRA AND WITHIN TEMPTATION CONFIRMED FOR SONISPHERE FESTIVAL 2012...
RSS Feed
Posted on February 21, 2012
Shooting rockets. Blood spitting. Face Paint. Shiny Boots and utterly jaw dropping triumphant live shows:
KISS
has been confirmed as Friday's headliner for
Sonisphere Festival UK
. With a reputation for being perhaps the most flamboyant and entertaining band on the planet, the American Kings will bring their stage extravaganza to
SONISPHERE
as their only European performance of 2012.
Grammy Awards Nominations, Top 20 albums, live appearances on Jools Holland. These things are not encountered in the day to day dealings of your average heavy metal band, but then
MASTODON
are far from average. Undoubtedly the most critically acclaimed metal band in recent years,
MASTODON
's progressive take on the genre has seen them become the one heavy band that everyone can agree on. Hot off the back of a sold-out UK tour in support of latest album "The Hunter"
MASTODON
will perform their latest opus in its entirety exclusively at
SONISPHERE
. Says drummer Brann Dailor:
"Me and the guys couldn't be more thrilled to play Sonisphere. It's always a blast, the crowds are always incredible. We look forward to seeing you in person."
Sometimes you can't get enough of a good thing, which is why
SONISPHERE
is welcoming back the mighty metal powerhouse
GOJIRA
. Opening the APOLLO stage, the fierce French foursome will ensure a punishingly heavy start to the Saturday of
SONISPHERE
and give UK fans the first chance to hear new material from their fifth album – and the band's first release on Roadrunner.
And if that wasn't enough,
WITHIN TEMPTATION
will play their only UK show of 2012 on the Friday at
SONISPHERE
's APOLLO stage. BOOM!
Click here to find out more on the Sonisphere UK website
and watch this space for more updates…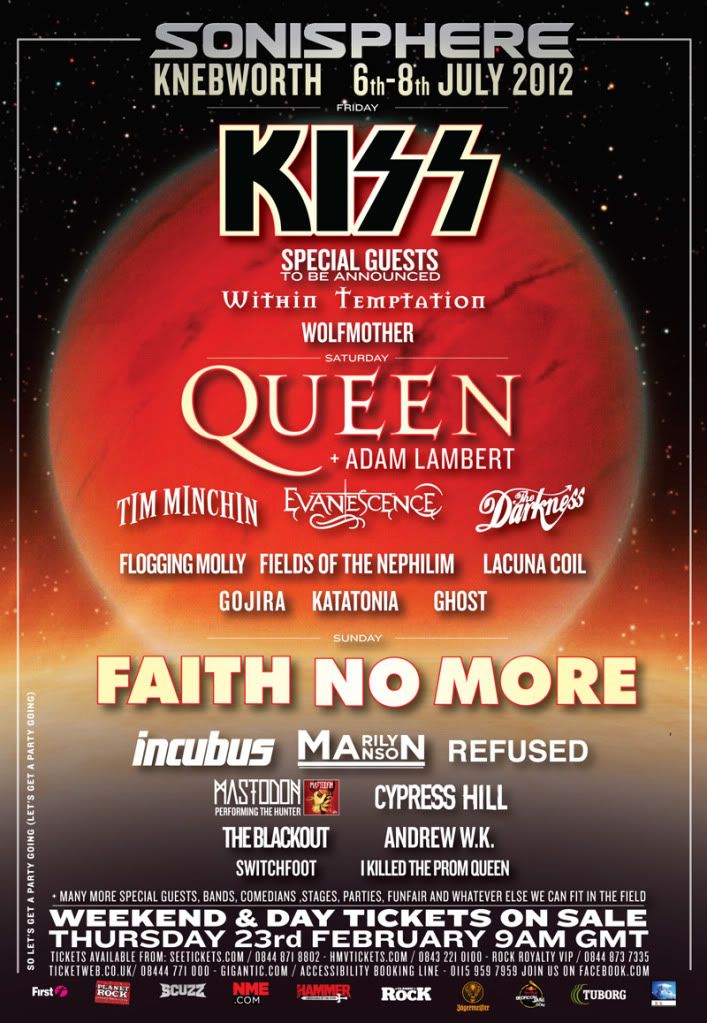 Comments & Sharing